The first type-certified balloon in the U.S.,Semco
was a force when the sport first got off the ground.

Mark Semich was one of the first builders of sport balloons, founding Semco in the mid-1960s and earning the first type certificate for a hot-air balloon in the U.S. Semco was one of the "big three," along with Raven and Piccard, in the '60s and early '70s U.S. market. Characterized by flat, many-gored skirtless envelopes, fixed burners and a variety of basket designs (most with load cables attached at the base of the uprights), Semcos, although quite rare today, were ubiquitous in the early years of the sport. Many early models were single-place designs, and many used the "dumping" method of deflation whereby the entire envelope separated from the gondola and inverted. "Dumping" was eventually abandoned - it could only be accomplished with the suspension cables slack, which generally meant a hard landing, and the envelope could land some distance away, meaning a bigger landing field was needed. I've learned a lot about these balloons lately, but I still have a lot more to learn (and pass along). If you have photos, literature or facts about these quintessential early sport balloons, visit my "Requests" page, or just drop me a line! I'd love for this page to pay truly fitting tribute to Mark Semich's contributions to the sport.


IMAGES
Click on any of the images below to open a new window with a MUCH larger version.
Some files are over 300KB (although some are tiny), so downloads may take a while. Or not.

" ¤ " symbol indicates photo scanned with permission from BALLOONING magazine and the BFA.

Two one-place Semco "dumping" balloons at the '65 Reno Nationals. Odd to see a Semco with even this minimal skirt, isn't it?


The first Semcos deflated by "dumping" - detaching the bag from the gondola, whereupon the bag inverted, restrained by a line, spilling the hot air in a dramatic and speedy process.


Most mid-'60s Semcos were single-place balloons, far presaging the "new" one-place concept embodied in, e.g., Thunder's Sky Chariot.



Ian Comley, editor of "Trailrope," the newsletter of the British Balloon Museum and Library, sent these great scans of a mid-'60s Semco brochure (Page 2, featuring the one-place model, and Page 3, touting the "Multiplace")




Ektachrome © National Geographic Society


In 1966 this AX-8 "Multiplace," another "dumper," was the biggest balloon in the world! I'm told that "dumpers" became extinct, in large part, because a good downward jolt was needed on landing to relax the suspension cables enough to allow their release (thanks to Lance Terry for this tidbit).




Original Ektachromes © National Geographic Society


Click to watch an animated .gif of the "Multiplace" dumping after landing. A formidable amount of room was required for this process, which undoubtedly contributed to the demise of the "dumping" approach to deflation.



One "Multiplace" ended up with Dutch registry, and a "Bio-Strath" banner (note change in burners). Thanks to George Garcia Jr. for telling me this pic was there. Here's what's reputed to be Mark Semich himself at the chimneyed burner of the "world's largest" Multiplace. (I guess some Semcos had load cables anchored near the burner after all.)



Semco marketed a purpose-built chair-mounted inflator for the one-place model (this shot is from the mid-60s brochure linked above left). Here's an alternate angle, and here's a closeup.


The best shot I've seen of a wicker Semco basket and chimneyed burner. Here's a nice newspaper shot of a similar basket from Kevin Gerhart, onetime pilot of this fine balloon. One of the best pics I own of a Semco burner (ca. 1973) just happens to have my Kindergarten class arrayed below it.




¤


By the late '70s, Semco had abandoned the perforated burner "shroud" (see hangchair diagram, top row) in favor of this more traditional exposed-coil design. (Here is another shot of a Semco basket, with an okay view of the burners), and here's another.


David A. Swift sent me a copy of this Semco price list from '74 (here's page 2). There's something charming about 4-foot stars going for eleven bucks, and burners rated from 2 to 7 million BTU. Here's alate-'70s black-and-white Semco ad, and here is the announcement, from spring 1979, that Semich was retiring.


This oddly-proportioned 75,000 cu. ft. Semco resembles a Raven from the skirt up, but basket-rail load cables push the gondola oddly high into the envelope (look closely for Semco's trademark narrow gores). Aluminized fabric was said to boost fuel economy by at least 25%.


A better shot of the metal-and-canvas basket, which made aluminum Raven bottom-ends look, well, slightly less austere by comparison. Here is another good shot of the typical Semco non-wicker basket.


The "dumping" system gave way to a "pop-top" - the pin was pulled from the rings, situated around a chimney-shaped sleeve at the top (this illustration by Kevin Gerhart explains the concept nicely, as does Semco's own line-drawing of the system). Here's Kevin's Semco top, preflight 197?.


The pop-top, when sealed, formed this characteristic "blob" at the top of the envelope. Here's a little better angle of one, and the view from below (note diminutive maneuvering vent, lower left). Here, the top of Kevin Gerhart's Challenger being prepared for hot inflation.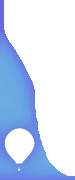 Thanks to Kevin Gerhart for great shots of his Semco long before there was a "The Early Years of Sport Ballooning," and, later, for his diagram of the pop-top. Thanks to Ian Comley, editor of the British Balloon Museum and Library's Trailrope, for the mid-'60s Semco brochure, to Mick Bajcar for the use of his great Multiplace pic (prints here), to George Garcia Jr. for calling it to my attention, and to David A. Swift, for the '74 price list. Extra-special thanks to Lance Terry, for the loan of his '78-'81 Ballooning magazines, and to Glen Moyer and the BFA, for permission to reproduce images from Ballooning.